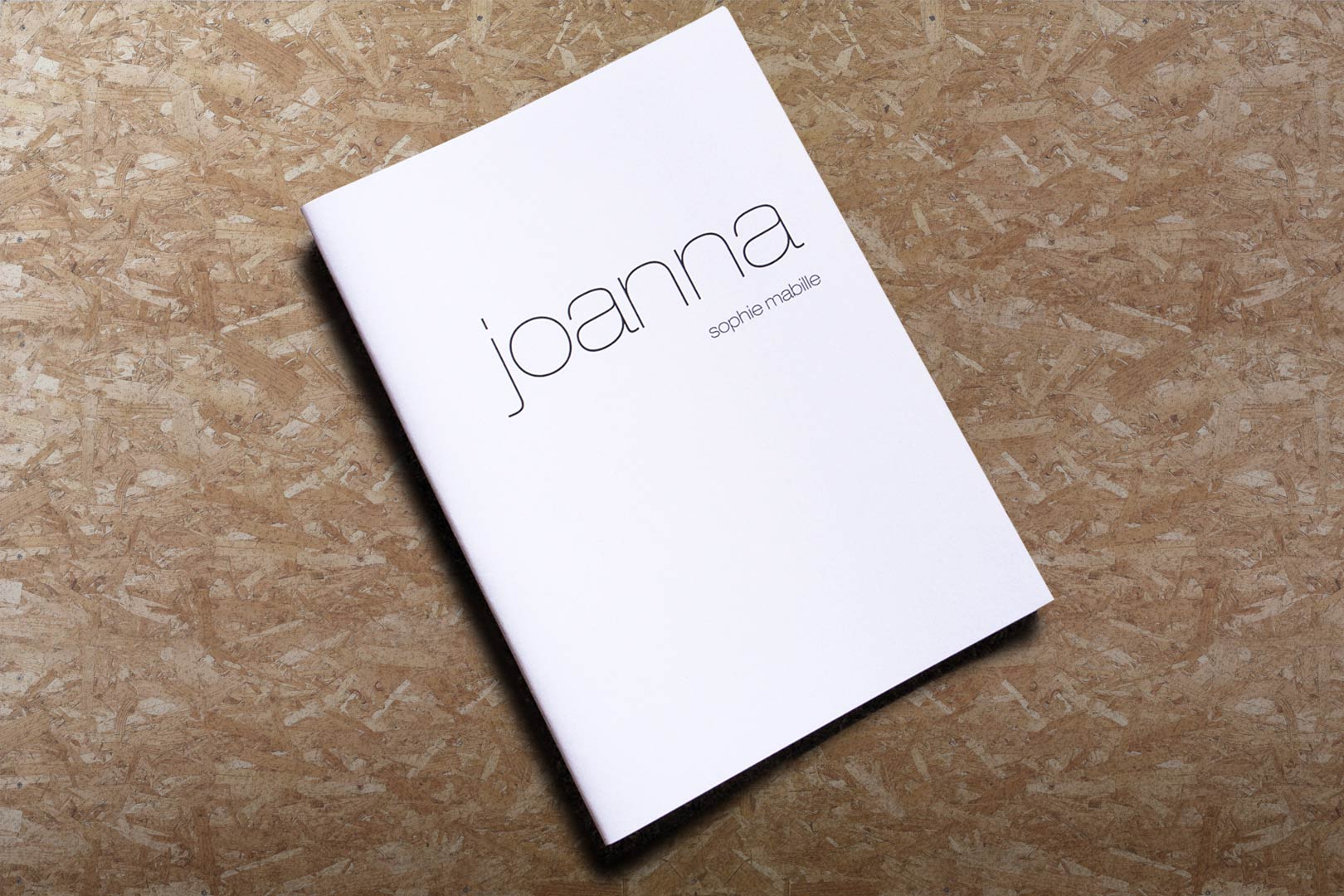 Artist book
18 color pages, 14,5 x 21 cm, texts French and English
Edition 100, signed
Book d'artiste
18 pages couleur, 14,5 x 21 cm, textes français et anglais
Edition 100, signé
Pour savoir si une édition du coffret est disponible pour son acquisition, contacter Éditions.
To know the availability of an Edition of this Box Set for its acquisition, contact Editions.
DESCRIPTION
Joanna
(November 2009) is an artist's limited edition, accompanied by a text by Sophie Bernard, Editor-in-Chief of Images Magazine.
Joanna : 14.5 x 21 cm, 18 color pages, paper 130 gr/m2, cover 300 gr/m2, texts in French and insert in English
A.D. & Design: Isabelle Cadet
Joanna is a limited edition of 100 signed and numbered copies
Joanna
est une édition d'artiste limitée, de novembre 2009, accompagnée d'un texte de Sophie Bernard, rédactrice en chef d'Images Magazine.
Joanna : 14,5 x 21 cm, 18 pages couleur, papier 130 gr/m2, couverture 300 gr/m2, textes bilingue français avec feuillet en anglais
D.A. & maquette : Isabelle Cadet
Joanna est une édition d'artiste, limitée, signée et numérotée sur 100